by Homielife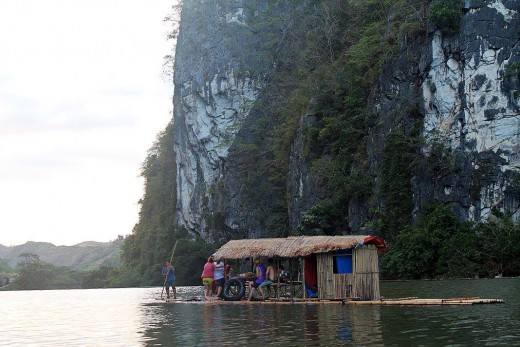 Everybody needs to unwind after a long and tiresome week. However, when we hear the word recreation, the first thing that would normally come to our mind is cost. Relaxation doesn't always have to be expensive. Remember, you can't buy happiness. You don't need a pile of cash if you want to recreate.
One of the place I would recommend is the Wawa Resort. It has lots of attractions that would surely fill your day with amazement. For a P40.00 entrance fee, fresh green mountains would welcome you at the entrance.
Between those mountains flows the calm Wawa River where you can go swimming. Beside the rivers are entrances to beautiful caves that you might want to explore. Two of the most well-known are Pamitinan and Bat Caves. Inside those caves are cool clean water that would surely refresh your scorching-hot summer. There are also lots of interconnecting caves where you can get in to one and exit on the other.
Above Wawa River is a hanging bridge. If you haven't experienced passing through, this is your best chance. Standing at the middle of the bridge would allow you to view lots of spectacular things that surrounded the place. If you're afraid of heights, you can simply go 'rock hopping' instead.
If you want to do sight-seeing you can also shop at their souvenir stores or buy items from their fresh market. There are plenty of valuable items that are available for you. Their market has a lot to offer. Fruits and vegetables that are freshly picked, and meat that were newly prepared just for you. In addition, you will never go hungry as there are lots of affordable restaurants that are accessible.
If you are fond of adventure, you might as well try exploring the ruins of an old church. You can also go mountain climbing or go diving near the spring.
Or, if you just want to rest, you can rent a floating house and go rafting at the middle of Wawa river. Somebody will paddle for you, so all you have to do is enjoy the fresh air and the beauty of nature. You can also request to have the raft stationed at the end of the dam. There you can watch the river flow while waiting for a beautiful sunset.
At the end of the day, you'll get and affordable, enjoyable and remarkable experience. You can take as many pictures as you like, but memories will surely be painted in your heart when you come to Wawa River, the hidden beauty.